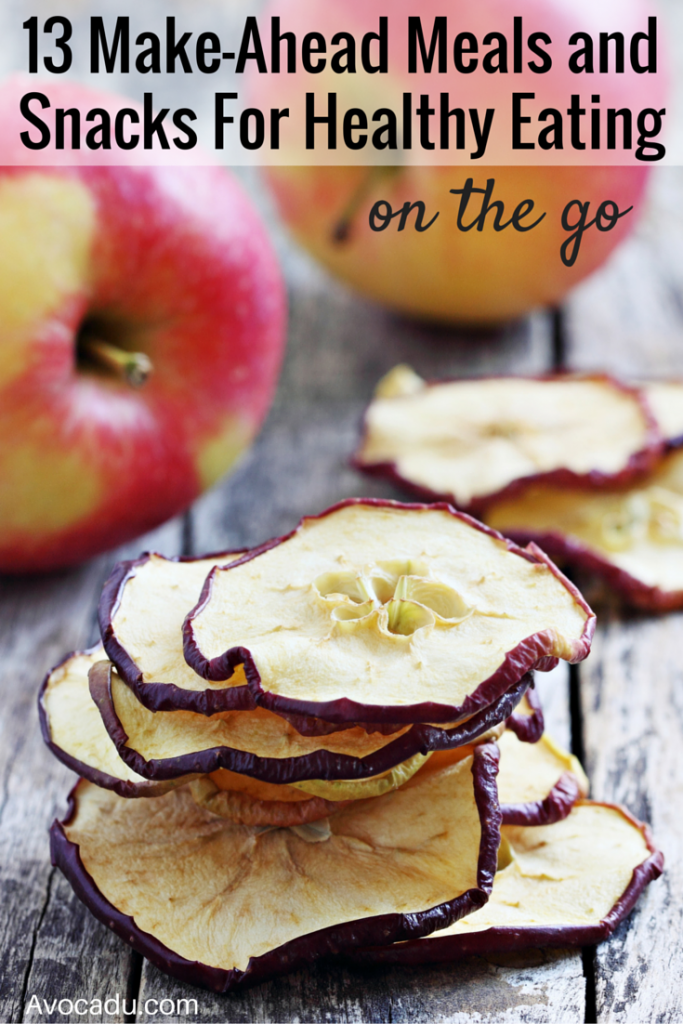 We are busy. There is no way around it. You want provide healthy meals for you and the members of your family, but you struggle with time. You don't want to be in a bind where you or your kids need to eat and settle for the many, easy to obtain unhealthy alternatives that are out there. You also don't have the time to make an involved healthy meal that takes an hour or more. If you have young children or a full-time job, or both, you may wonder how you even find the time to shower, let alone prepare food for your family!
That's why these great healthy and fast recipes can be great when you're struggling to find the time to cook. It is possible to eat healthy on the go. These recipes also travel well and without much mess!
1. Quinoa Cups
While it may be hard to make a healthy breakfast in the time crunch you have in the morning, these quinoa cups are healthy and packed full of protein!
They contain ham, cheese, a great amount of protein and quinoa for the burst of energy that you need in the mornings.
These cups each contain 47 calories and are a great option for when you either don't have time for breakfast or are also great as your midmorning snack. It takes about 28 minutes to make.
Kristin at Iowa Girl Eats created this recipe.  Click here for the recipe.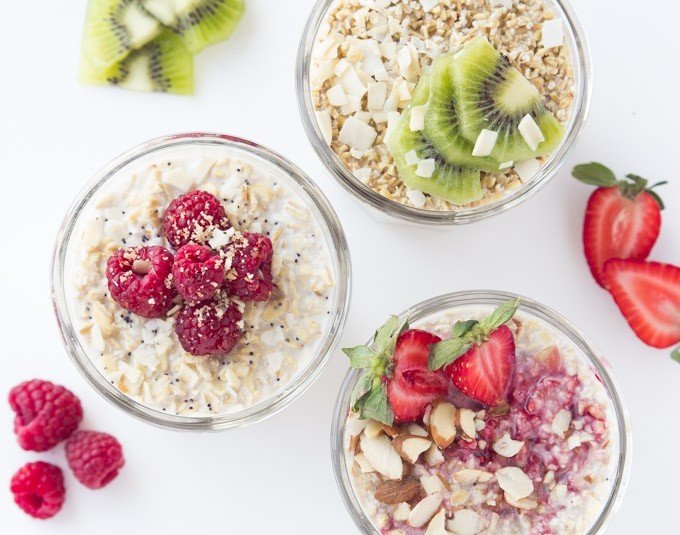 2. Overnight Oats
You may have heard about overnight oats before and it's a great simple recipe. The oats helps give you a sustained amount of energy, the nuts are great for healthy fat and the fruit will also give you a great energy burst.
The best way to do this is with a wide-mouth mason jar. It only takes about 5 minutes of your time.
Katya at Little Broken created this recipe. Click here for the recipe.
3. Paleo Stuffed Breakfast Peppers
This is a great on-the-go meal and is 100% compliant with a paleo diet.
This is a great recipes to get some vegetables into your diet and includes bell peppers, mushrooms and broccoli. There are also eggs for some added protein.
Just take it with you and pop it in the microwave to reheat! It takes about 45 minutes to make.
This recipes was created by Kiri at Paleo Grubs. Click here for the recipe.
4. Chicken and Vegetable Salad Rolls
You can create an easy and light lunch with these salad rolls. They are an ideal way to get some vegetables in your diet and include bell peppers, carrots, avocado and cilantro.
The avocado is a great way for you to get some healthy fats. Add in the chicken and you have some great protein as well. It takes about 45 minutes to make.
Julie and Debbie at Cooks With Cocktails created this recipe. Click here for the recipe.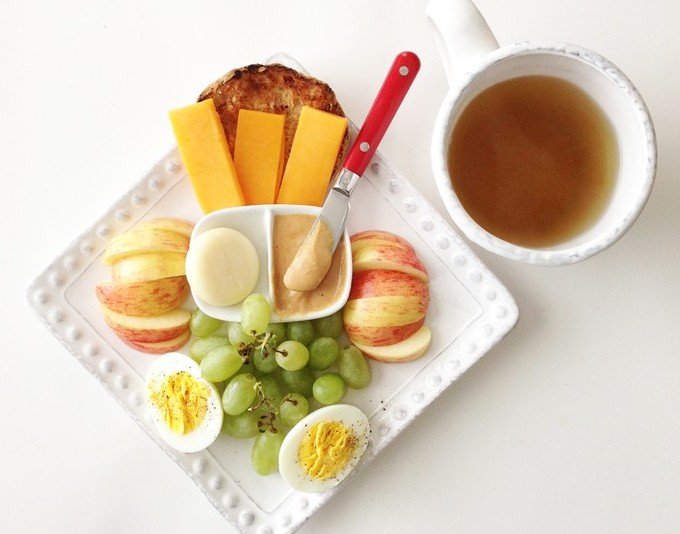 5. Skinny Starbucks Protein Bistro Box
For a meal on-the-go, you may find yourself picking up one of the boxes from Starbucks. While it is a good option, you can make a healthier version for yourself that is less expensive to make.
This box has more fruit and less cheese, which makes it better for you than the original Starbucks box. Plus, then you won't be tempted by all the sugary coffee options!
These Bento boxes are great for your lunch or as lunch for your kids.
Amanda at The Skinny Fork created this recipe and it takes only minutes to put together. Click here for the recipe.
6. Box Lunch
Get yourself some lunch containers and you have a great way to portion out your lunch. Portion control can be a big problem and this will solve it for you!
You can mix and match different foods together to make sure you're getting the nutrients you need. You can also change it up to keep yourself interested.
Cassie from Back to Her Roots created this recipe. It takes only about five to 10 minutes of prep work. Click here for the recipe.
7. Mason Jar Salad
This mason jar salad has a great taste that is reminiscent of a chipotle bowl, without the extra butter and sodium. It is much healthier for you and has the great chipotle taste that you may be craving.
This recipe is filling and delicious. It has quinoa, sweet potatoes and chicken. A wide-mouth mason jar is best for this recipe. It takes about 25 minutes to prepare.
Lina at Strictly Delicious created this recipe. Click here for the recipe.
8. Roasted Chickpeas
Chickpeas are a great simple, healthy and delicious snack.
They have a great amount of protein and fiber. Most often, chickpeas are used in hummus.
The Kitchn created this recipe. It takes about 40 minutes to make. Click here for the recipe.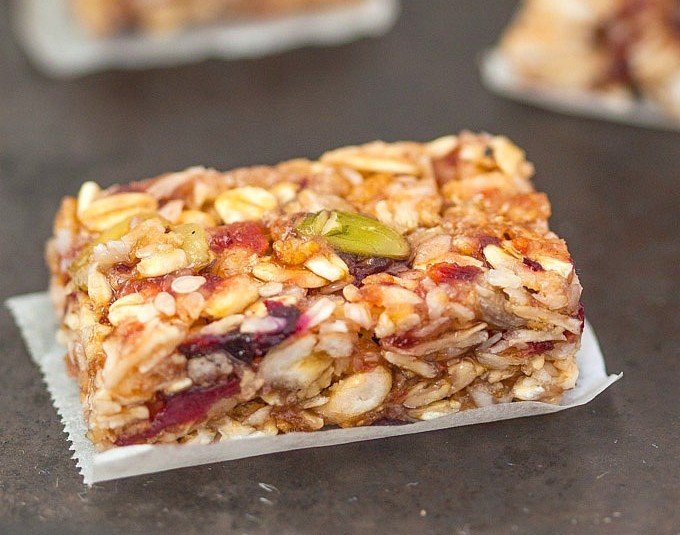 9. Chewy No Bake Granola Bars
The granola bars that you buy from the grocery store aren't good for you as most of them are packed with preservatives, sugar and fat. You can easily make a healthy alternative at home!
These granola bars are filled with oats and fruits and there is no baking involved. Because of this combination of carbs, protein and fats, they are both filling and healthy. They take about 10 minutes to make.
This recipe was created by Arman at Big Man's World. Click here for the recipe.
10.Trail Mix Energy Bites
When you're out and about and hunger strikes, you want something quick and easy. These energy bites are as easy to transport as they are to eat. Forgo the vending machine and eat this healthy alternative instead.
You will get great healthy foods like natural peanut butter, dried fruit and chia seeds in this recipe. Best of all, it takes only 10 minutes to put together.
Ali at Gimme Some Oven created this recipe. Click here for the recipe.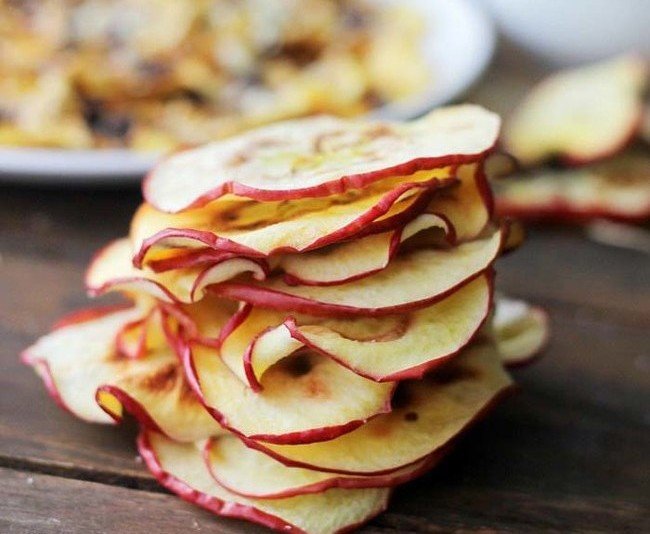 11. Apple Chips
Apples are great for you and you can save money by creating apple chips at home! Chips are a great way to get these into your and your kids' diets and they are fun to eat!
The easiest way is to use a mandolin to cut the apples so you get them thin enough and takes just about 10 minutes total to make.
Katerina at Diet Hood created this recipe. Click here for the recipe.
12. Veggie Lasagna Cupcakes
Lasagna is daunting to make on its own and is loaded with cheese and pasta, which makes it not the most healthy dinner.
This recipe replaces most of that pasta with zucchini and eggplant for a much healthier meal. Since it is already portioned into cupcake sizes, this makes a big difference in controlling how much of it that you eat.
Marina at Yummy Mummy Kitchen created this recipe. It takes about 45 minutes to make. Click here for the recipe.
13. Grilled Chicken Salad Lettuce Wrap
Grilled chicken is a great source of protein and by replacing the traditional wrap with a salad wrap, you're saving a bunch of calories.
It also includes apples/grapes for healthy carbohydrates and almonds for healthy fats. By using non-fat, unsweetened Greek yogurt, you're also adding a good amount of protein without the added sugar. In total it only takes about an hour and 15 minutes to prepare.
Jenny B at Honey & Birch created this recipe. Click here for the recipe.
We hope you enjoy these great options!
Source: