by ATTILA NAGY – Gizmodo.com
Take 300,000 computer-controlled mirrors, each 7 feet high and 10 feet wide. Control them with computers to focus the Sun's light to the top of 459-foot towers, where water is turned into steam to power turbines. Bingo: you have the world's biggest solar power plant, the Ivanpah Solar Electric Generating System.
Long-mired by regulatory issues and legal tangles, the enormous solar plant–jointly owned by NRG Energy, BrightSource Energy and Google–opened for business today.
From the official news release:
The Ivanpah Solar Electric Generating System is now operational and delivering solar electricity to California customers. At full capacity, the facility's trio of 450-foot high towers produces a gross total of 392 megawatts (MW) of solar power, enough electricity to provide 140,000 California homes with clean energy and avoid 400,000 metric tons of carbon dioxide per year, equal to removing 72,000 vehicles off the road.
Sprawling across a staggering 5 square miles of federal land near the California-Nevada border, it looks goddamn beautiful. Just look at these amazing images.: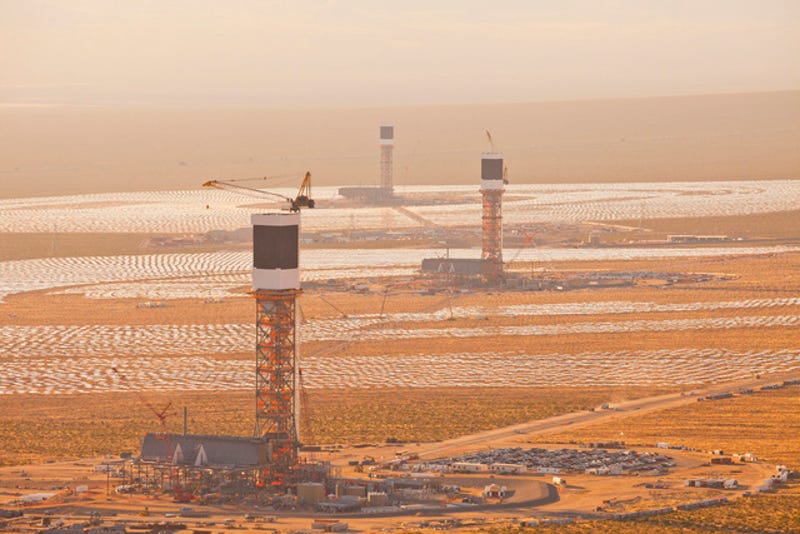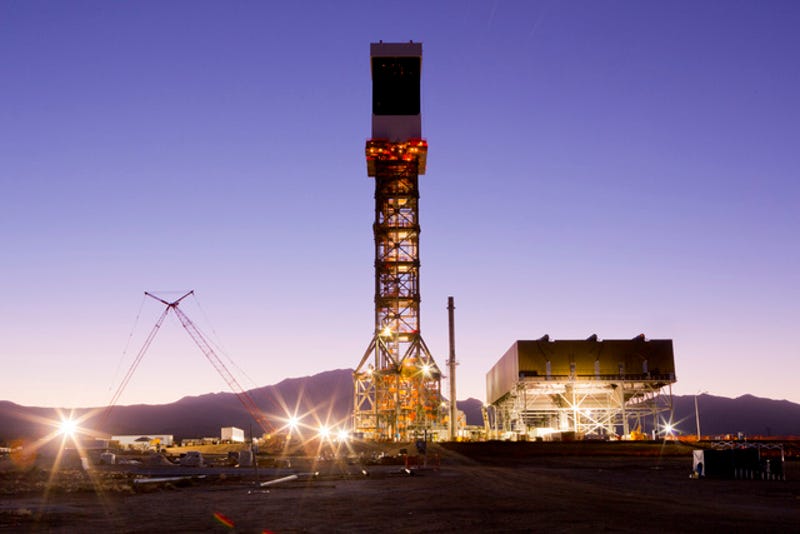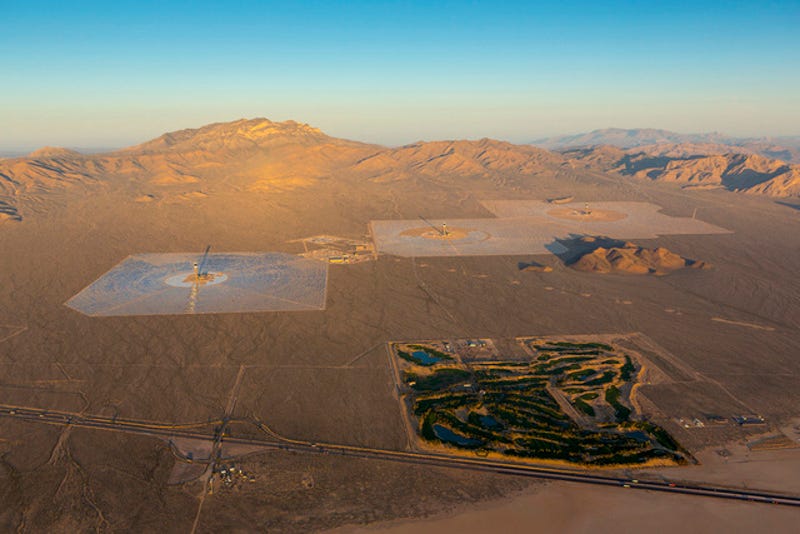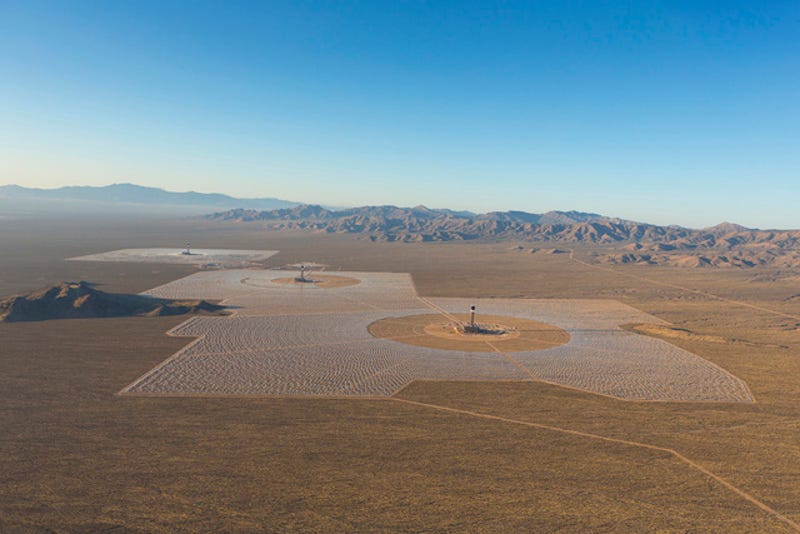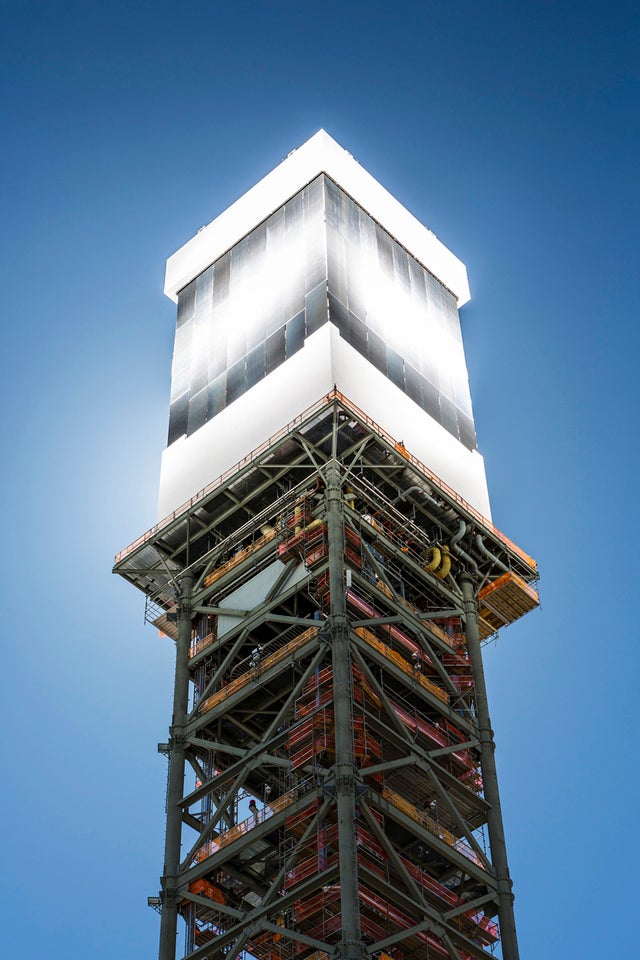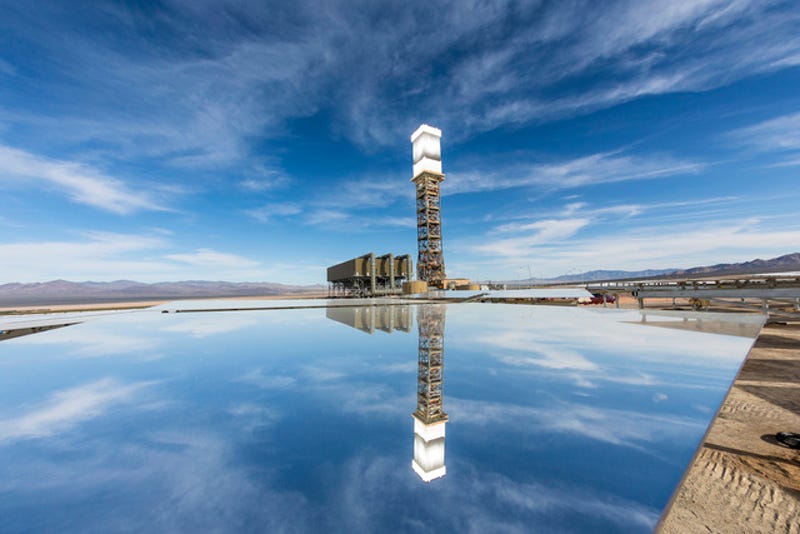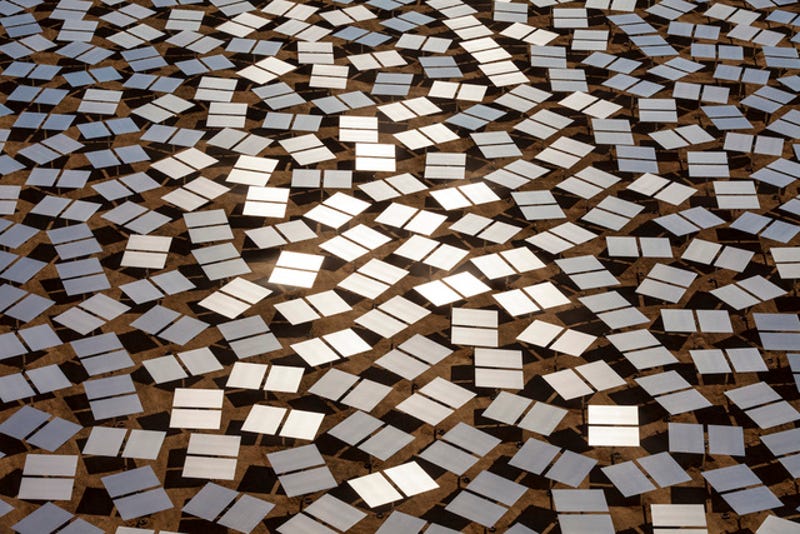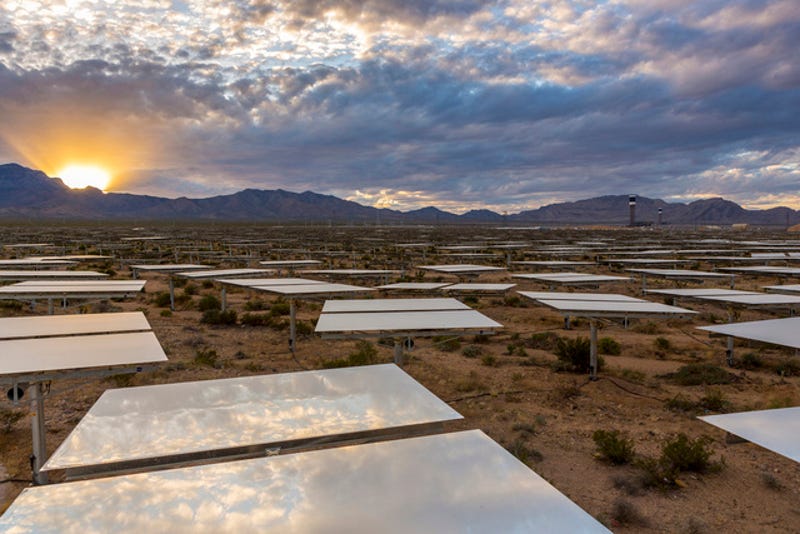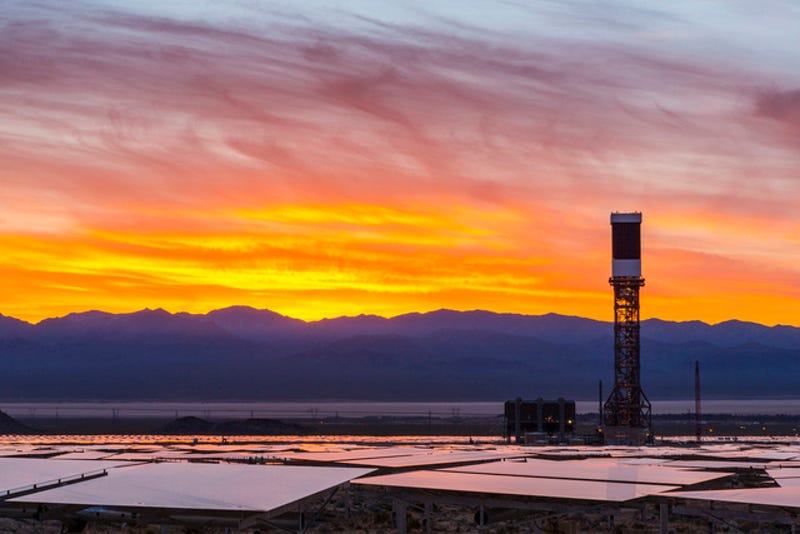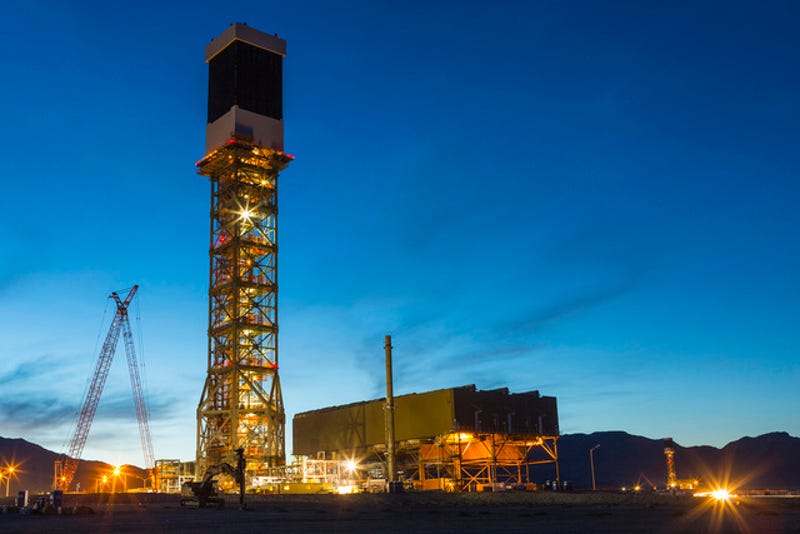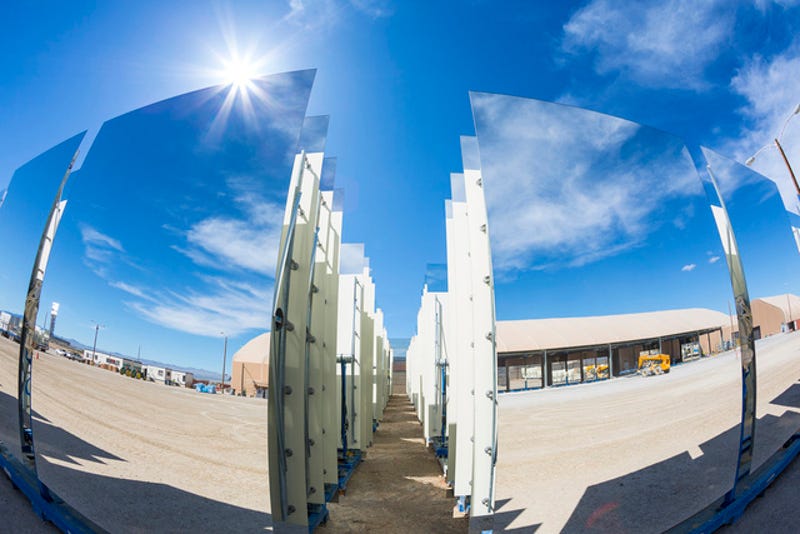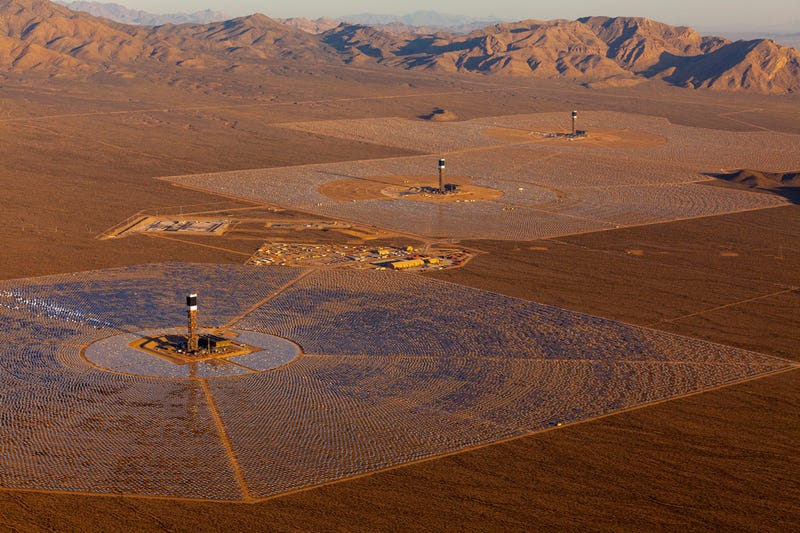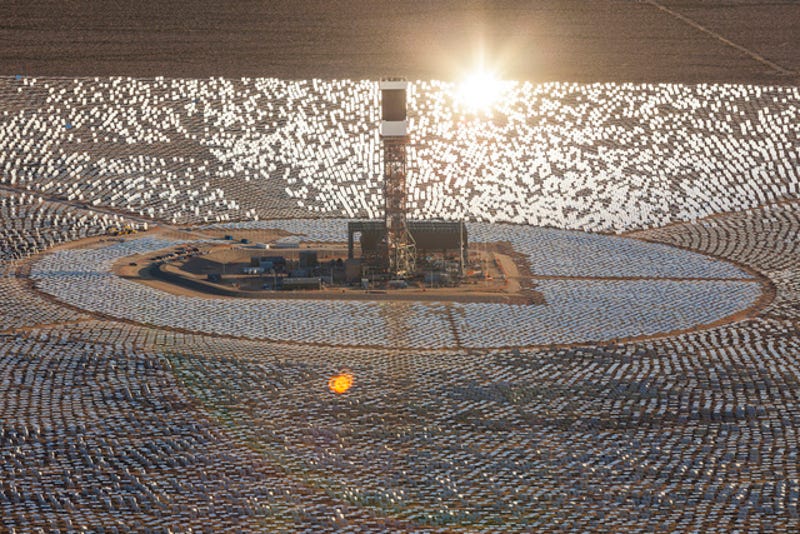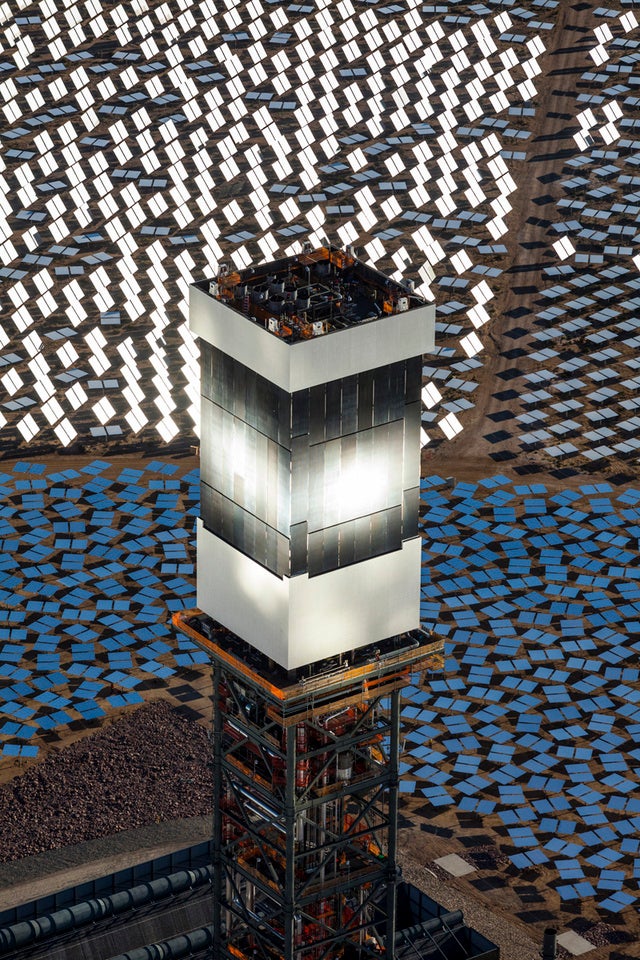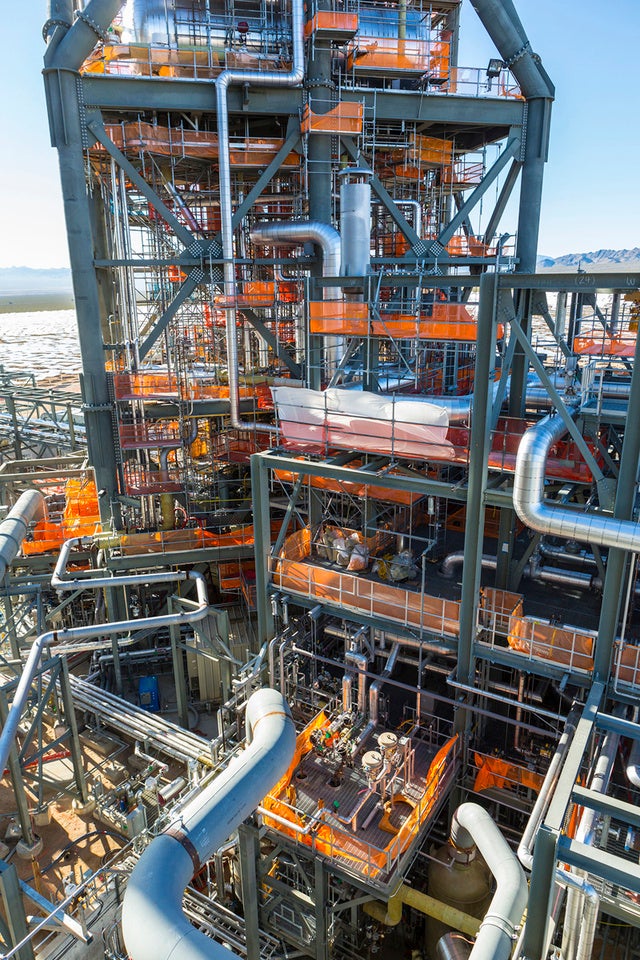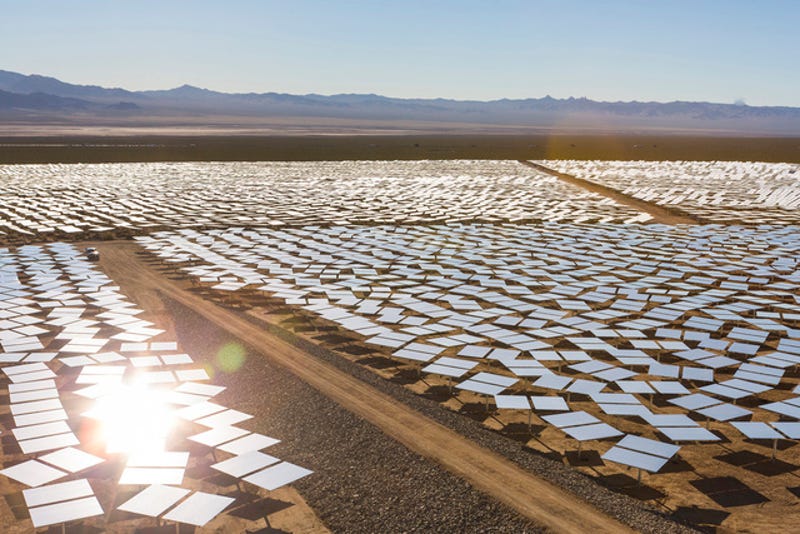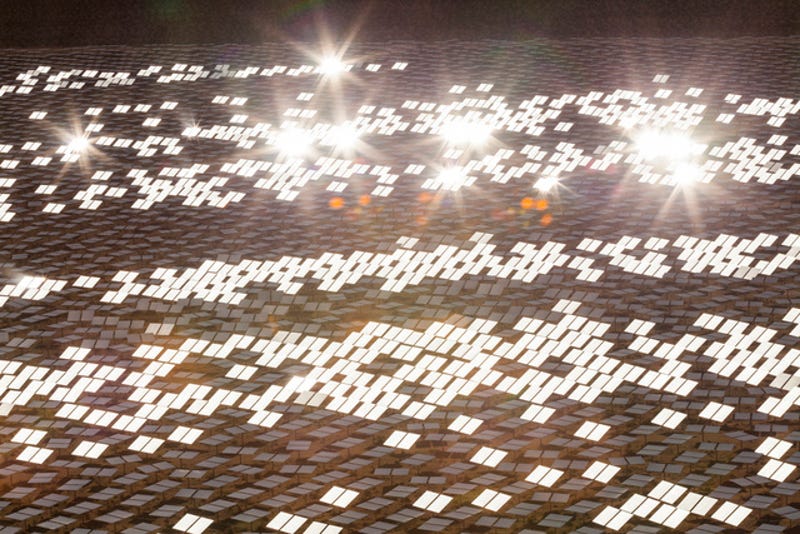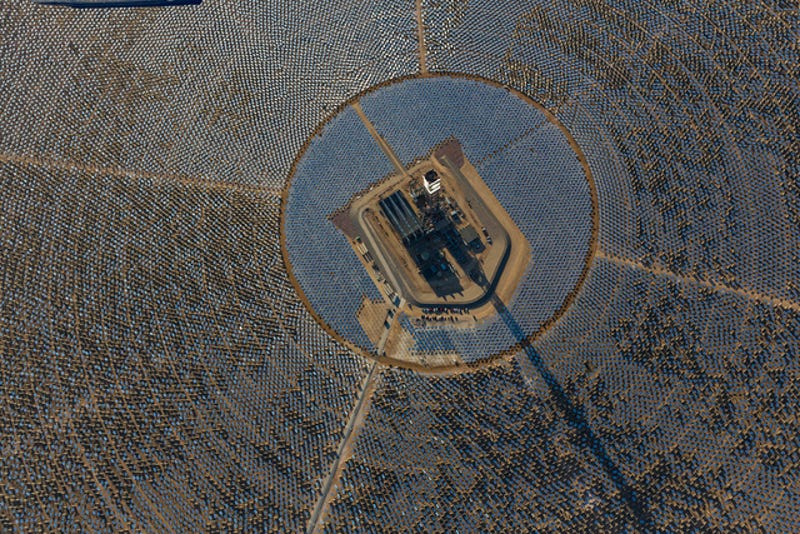 The Ivanpah solar thermal system is operating at the Ivanpah Solar Electric Generating System (ISEGS) in California's Mojave Desert. Ivanpah, which began commercial operation in 2013, is delivering power to PG&E and Southern California Edison. The project is currently the largest solar thermal power plant in the world. Ivanpah was constructed by Bechtel and is operated by NRG Energy, one of the project's equity investors
A 377 megawatt net solar complex using mirrors to focus the power of the sun on solar receivers atop power towers.
The electricity generated by all three plants is enough to serve more than 140,000 homes in California during the peak hours of the day.
The complex will reduce carbon dioxide (CO2) emissions by more than 400,000 tons per year.
Located in Ivanpah, approximately 50 miles northwest of Needles, California (about five miles from the California-Nevada border) on federal land managed by the Bureau of Land Management.
The facility is comprised of three separate plants built in phases between 2010 and 2013, and uses BrightSource Energy's LPT solar thermal technology.
Source & Photos: BrightSource Energy, Inc.